Here's another post of fast, fun, easy, inexpensive crafts, projects, short videos, and other ideas to go along with this book from Sonlight's HBL K program.  These are arranged by page number so as to be careful of copyright issues. I could not find something for every assigned day, so feel free to let me know if you have any other ideas (or notice any broken links or mistakes).  Pages are numbered as instructed in the Sonlight Guide, with page 5 being the inside title page. 
Pages 7-9: Have your child draw or write about what they think a new land would look like. If they aren't sure about the land Lewis and Clark will explore in this book, have them choose another book or make up a new land in their imagination.  If they don't know what to draw, ask them what kind of plants and animals might be there. 
Page 10: Make a quick and easy canoe from a paper towel roll. Playmobil figures or lego mini figures can be used for Lewis and Clark.  You can use random household supplies to see how much the boat can hold before sinking if you wish.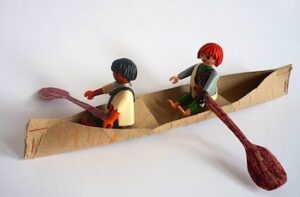 Pages 14-15: Have your child practice drawing animals Lewis and Clark found along the way.  You can draw fish, deer (this one is a reindeer, but it's pretty close when done by a child), turkeys, beavers, or any other animal your child enjoys.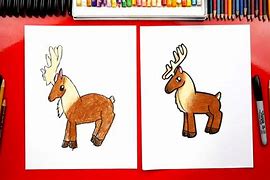 Pages 18-21: Have your child try a new meal or a new food, like Lewis and Clark did.  While Lewis and Clark's diet on the trail was pretty much wild game, berries, and plants they found on the way, you can try any kind of new or unusual food you desire.  
Pages 22-23: Video about Fort Mandan and Sacagawea. 
Pages 30-21: Video about wildlife, including bears, found on the journey. 
Page 33: Video about Sacagawea
Pages 36-37: Dramatization of running the rapids with Lewis and Clark. Pages 42-43: View of the ocean.