Fast and Easy Extension Activities for Henry Huggins by Beverly Cleary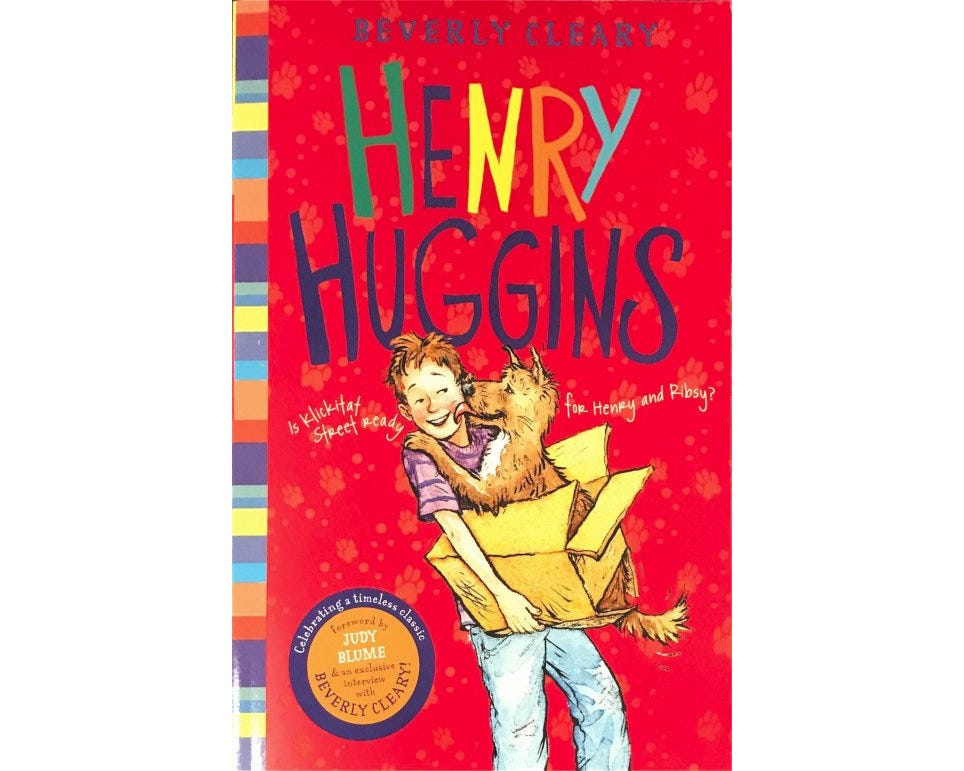 Let's just dive in, shall we?
Intro: 
Interview with Beverly Cleary (15 minutes) She talks about many of her other books and reads out of one of her books as well.   
Chapter 1: 
There is a

Henry Huggins Lapbook

($5.00) 

Go swimming

Practice counting change

Have ice cream

Visit a pound or a family member or friend with a dog (if you don't have one at home)

Take a bus ride
Chapter 2: 
Visit the pet store

Consider getting a fish for your family

Have a fish dinner

Get a book about fish (or any other pet) from the library

Reminisce with your children about how they used to pronounce words when they were little

Look around your house to see what you could keep fish in if you suddenly had to
Have/Make Huckleberry (or any other kind) pie

If you have any food to can, that can tie in as well
Chapter 3: 
Play football. Or catch. 

Make gingerbread

Talk about ways your child could start a small business from your house. 
Visit a bait shop

Go worm hunting

Work together as a family to get a task done

Read the funny pages together
Chapter 4:
See if there are any plays or operettas in your area. Or watch a movie about a play. If you can't find a good one,

The Best Christmas Pageant Ever

is always good, albeit old. (Although the book is currently in HBL H, it's worth seeing/hearing more than once)

Act out the mini-scene from the play that's included in the book with your child.

Try Henry's snack of peanut butter, jam, and pickle relish on graham crackers

If you have a typewriter, try having your child experiment with how to write a letter on it. Or open up a document on your laptop (google docs is a free online word processing program). 
Have your child try to learn a fun poem or a part from a play they can perform. 

Practice being tin soldiers and falling down with one leg up in the air onto cushions
Chapter 5: 
Check your areas for pet shows, or ask in your homeschooling group

You might want to

watch a dog show

. There are so many to choose from; I just picked one at random

If you have a washable pet, try giving them a bath in the bathtub

Weigh your pet (or your child, or just have fun weighing random household items)

Watch a trained mule

(5.5 minutes)
Chapter 6: 
I don't really have anything for this, so I guess I'll just move into the extras. 
Extras: 
(affiliate links)
Henry Huggins does not yet have his own movie, but he does appear in the movie Ramona and Beezus, based off another book by the same author.  It's $3.99 at most places to rent.  
There are some great audiobook options.  
There are five sequels to this book, plus many other books that are similar by the same author, some of which are Sonlight readers (although this is the only Henry book at the moment).