A Child's Introduction to Poetry Supplements
Contains affiliate links
If you appreciate these resources, please consider supporting me on Patreon to enable me to continue to provide more free resources.
Introduction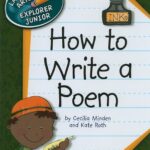 How to Write a Poem Simple intro to writing poetry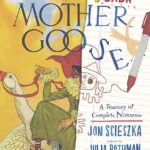 The Real Dada Mother Goose: A Treasury of Complete Nonsense, One by one, cherished nursery rhymes—from "Humpty Dumpty" to "Hickory Dickory Dock," "Jack Be Nimble" to "Mother Hubbard"—fall prey to sly subversion as master of fracture Jon Scieszka and acclaimed illustrator Julia Rothman refashion them into comics strips, errant book reports, anagrams, and manic mash-ups. Playfully reconstructed, the thirty-six old-new rhymes invite further baloney, bringing kids in on the joke and inviting them to revel in reimagining.
Rena and Rio Build a Rhyme Two friends visit a candy shop and have treats while learning how to write poems that rhyme. This series can get young writers writing their own poems! Join in on the adventure as friends learn the basics of writing poetry and the use of rhyme, meter, alliteration, and other tools to write their own poems. Each book in the series covers a different type of poem. From limericks to acrostics, you can follow the story that shows the steps needed to create your new poem. Activities in the back of the book provide additional information and writing practice.
Nursery Rhymes
For this one, I tried to avoid the traditional Mother Goose books to offer some variety, so here are some more unique ones.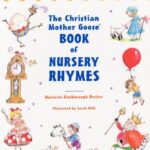 The Christian Mother Goose Book of Nursery Rhymes A lovely illustrated collection features the most well-known and beloved Mother Goose rhymes–from Humpty Dumpty to Little Bo Peep–all beautifully enhanced with a gentle religious message.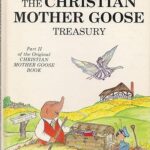 Christian Mother Goose Treasury, Part 2 A collection of traditional nursery rhymes rewritten to emphasize Christian principles.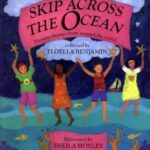 Skip Across The Ocean: Nursery Rhymes from Around the World A collection of international nursery rhymes includes selections from such countries as Poland, Sri Lanka, Japan, and Nigeria, while North America is represented by Native American, Arctic Canadian, and Puerto Rican pieces.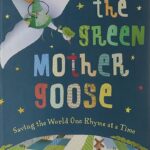 The Green Mother Goose: Saving the World One Rhyme at a Time Mother Goose has gone green-and this playful picture book invites kids to join the fun. In these delightful "recycled" rhymes, Old Mother Hubbard shops with cloth grocery bags; Old King Coal is a better old soul, working to keep our skies smoke-free; and Hickety, Pickety is now a cage-free hen!
Carin Berger's stunning and whimsical eco-friendly collages are created from ticket stubs, newspapers, and other reused items.
Nonsense Verse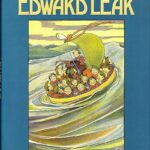 The Nonsense Poems of Edward Lear Edward Lear is most famous for his volumes of limericks and nonsense poems. These clever and memorable limericks and poems were instantly popular when they first appeared, and Lear followed his first volume with several more works of nonsense poetry over the course of his career.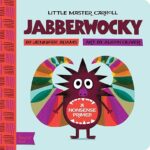 Jabberwocky: A BabyLit® Nonsense Primer, Board Book. The slithy toves and borogoves invite you to take an adventure through the tumtum trees in Jabberwocky: A BabyLit Nonsense Primer. Jennifer Adams cleverly pulls text from Little Master Carroll's original poem and pairs it with Alison Oliver's bright and cheery illustrations to create a whimsical tale.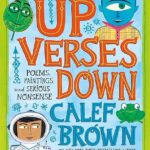 Up Verses Down: Poems, Paintings, and Serious Nonsense This stupendous poetry collection is full of zany characters―from Sleepy LaFeete, who chooses to snooze in the busiest spots, to Mister Adam Hatter and the Lovely Lady Wigg, who had a fig banquet and danced a fancy jig, to a guy named Rexx who uses exxtra Xs every now and then. It's an irresistible feast: whimsical, hilarious, and always inspired. Calef Brown―master of wordplay and whimsy―serves up a spectacular verbal and visual banquet!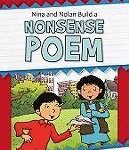 Nina and Nolan Build a Nonsense Poem Nina and Nolan learn about poetry concepts such as alliteration, meter, and rhyme and with it create nonsense poetry. Includes creative writing exercises to assist the reader in writing nonsense poems.
The Villanelle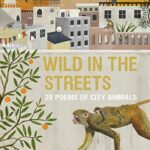 Wild in the Streets: 20 Poems of City Animals Probably not surprisingly, there are not many children's villanelle poetry books out there.  But, this book features two villanelle poems (you can see which ones in the back of the book), as well as a couple of other unique poetry types.
Humans may have built towns and cities, but we aren't the only ones who live in them. Given the smallest chance—a park, a garden, a window box; a basement, a subway tunnel, a bridge—wildlife manages to survive in the city. Among colorful illustrated pages buzzing with city life and animal activity, you'll discover the host of wild animals who live among humans: butterflies, bats, spiders, honeybees, coyotes, and more. Each animal's story is told through a short poem accompanied by an informational paragraph. Some poems are comical, some poignant, and all make the reader see the world in a different way. After a rousing exploration of animal life, find definitions of the various types of poetry forms used in the book: haiku, cinquain, sonnet, terza rima, villanelle, triolet, reverso, acrostic, and free verse.
The Limerick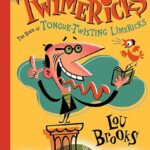 Twimericks: The Book of Tongue-Twisting Limericks Nonsensical whimsy―or whimsical nonsense―Twimericks are a form of wordplay that are irresistible for kids, as well as for grown-ups unafraid to be silly; perfect to be read at parties or in a classroom when learning poetry (that's right, who knew poetry could be so much fun?).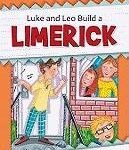 Luke and Leo Build a Limerick Luke and Leo, with some help from Lizzie and her sister, have fun writing Limericks. Includes creative writing exercises to assist the reader in writing limericks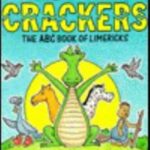 Critter Crackers: The ABC Book of Limericks (Books for Students by Students) A collection of limericks each of which describes an animal whose name begins with a different letter of the alphabet.
Haiku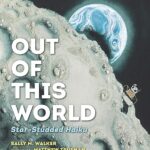 Out of This World: Star-Studded Haiku
This stunning meeting of poetic form and luminous artwork transports us out of the bounds of Earth, past a lunar eclipse, beyond the orbiting planets, and into glowing galaxies and twinkling constellations. Sally M. Walker uses her award-winning skill as a writer of nonfiction to explore space through clever haiku, accompanied by narrative explanations of wonders that are out of this world.  Comprehensive, well-researched back matter further explores such topics as constellations and astronomers, the birth of the universe, stars, the solar system, moons and eclipses, asteroids, meteors, and comets, as well as a glossary of terms, a bibliography, and online resources for readers with an eye to what lies beyond Earth.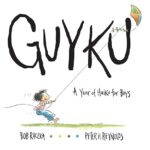 Guyku: A Year of Haiku for Boys
When you're a guy, nature is one big playground—no matter what the season. There are puddles to splash through in the spring, pine trees to climb in the summer, maple seeds to catch in the fall, and icicles to swordfight with in the winter. Nature also has a way of making a guy appreciate important stuff—like how many rocks it takes to dam up a stream, or how much snow equals a day off from school. So what kind of poetry best captures these special moments, at a length that lets guys get right back to tree climbing and kite flying? Why, guyku, of course!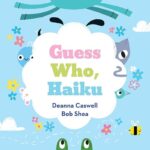 Guess Who, Haiku
The picture book Guess Who, Haiku is a unique poetic guessing game illustrated by bestselling and beloved artist Bob Shea.
Author Deanna Caswell's playful take on the inventive Japanese form of poetry offers clues about the creatures hiding on every page in this creative and clever picture book of charmingly illustrated poems for the very young.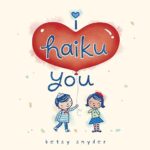 I Haiku You This giftable little picture book of haiku by award winner Betsy Snyder is something adults will love to give one another as much as they'll enjoy sharing it with the youngest listeners. Perfect for Valentine's Day and any day of the year, this book will inspire people to tell one another, "I haiku you!"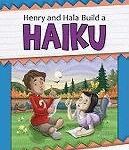 Henry and Hala Build a Haiku While on a family camping trip, Hala teaches her friend Henry how to write Haiku, an ancient form of Japanese poetry. Includes creative writing exercises to assist the reader in writing haiku.
Narrative Verse
Beast Feast: Poems & Paintings In this hilarious collection of twenty-one original animal poems and paintings, the animals are out in all their finned, furry, and feathered glory. From lobsters to rheas to fireflies, kiwis to camels to chameleons, here's an animal for everyone to love!
Box: Henry Brown Mails Himself to Freedom In stanzas of six lines each, each line representing one side of a box, celebrated poet Carole Boston Weatherford powerfully narrates Henry Brown's story of how he came to send himself in a box from slavery to freedom.
The First Men Who Went to the Moon Through verse and informational text, author Rhonda Gowler Greene celebrates Apollo 11's historic moon landing. In 1961, President John F. Kennedy issued a challenge to the nation: land astronauts on the moon by the end of the decade. The Apollo program was designed by NASA to meet that challenge, and on July 16, 1969, Apollo 11 lifted off from Kennedy Space Center carrying astronauts Neil Armstrong, Michael Collins, and Edwin Aldrin. Apollo 11's prime mission objective: "Perform a manned lunar landing and return." Four days after take-off, the Lunar Module "Eagle," carrying Armstrong and Aldrin, separated from the Command Module "Columbia," and descended to the moon. Armstrong reported back to Houston's Command Center, "The Eagle has landed." America and the world watched in wonder and awe as a new chapter in space exploration opened.
Lyric Verse
Like a Bird: The Art of the American Slave Song Enslaved African Americans longed for freedom, and that longing took many forms―including music. Drawing on biblical imagery, slave songs both expressed the sorrow of life in bondage and offered a rallying cry for the spirit. Like a Bird brings together text, music, and illustrations by Coretta Scott King Award–winning illustrator Michele Wood to convey the rich meaning behind thirteen of these powerful songs.
The Ballad
The Ballad of Mulan While not written in ballad form, is it based upon the original Chinese ballad, with little to no focus on her dressing up and pretending to be a man.
The Pastoral
Psalms for Young Children The Psalms describe a whole range of emotions, from joy and wonder to sadness and regret. This collection of Psalms, paraphrased for young readers, uses simple yet powerful imagery to help children express their feelings
The Sonnet
Sophie and Sadie Build a Sonnet Friends Sophie and Sadie learn how to write Sonnets with the help of their after-school program teacher. Includes creative writing exercises to assist the reader in writing sonnets.
Vivaldi's Four Seasons In eighteenth-century Venice, Italy, the finest musical performances are heard at an orphanage called the Ospedale della Pieta. Hidden from the audience is an orchestra of young orphan girls, some with physical disabilities and illnesses. Padre Antonio Vivaldi, their music teacher, is inspired by the talented and determined young girls. When Vivaldi and his students are separated, Vivaldi is inspired to compose a set of concertos that mark the passing of time–the great baroque masterpiece entitled The Four Seasons. Back matter includes an author's note with further historical and biographical information, as well as the text of the sonnets that accompany the music.
The Emily Sonnets: The Life of Emily Dickinson In The Emily Sonnets, Jane Yolen's beautiful sonnets and insightful biographical notes spotlight Emily Dickinson's schooling, seclusion, and the slant rhymes for which she became famous, while Gary Kelley's captivating artwork portrays the poet's 19th-century Massachusetts world, including her family, faith, and fears.
Free Verse
'My People' by Langston Hughes Langston Hughes's spare yet eloquent tribute to his people has been cherished for generations. Now, acclaimed photographer Charles R. Smith Jr. interprets this beloved poem in vivid sepia photographs that capture the glory, the beauty, and the soul of being a black American today.
Poems Peculiar (Alphabet Poems, Riddles, Epitaphs, and other unusual Styles)
Connor and Clara Build a Concrete Poem (Shape Poems) On an autumn day, two friends play together and one teaches the other how to write concrete poems. Includes creative writing exercises to assist the reader in writing concrete poems.
Ana and Adam Build an Acrostic Ana and Adam learn concepts related to writing acrostics as they read and write coded messages. Includes creative writing exercises to assist the reader in writing acrostic poems.
Ragged Robin: poems from A to Z Nonsense verses, ballads, and other poems on a magical theme introduce the letters of the alphabet, from King Arthur in Avalon through Moths and Moonshine to Zachary Zed.
Riddle-Lightful: Oodles of Little Riddle Poems Once again, J. Patrick Lewis and Debbie Tilley have joined their talents in a poetry collection with a riddle-lightful twist. Each of the 32 poems is a separate game for kids: a riddle that they must solve with the help of generous clues in the sing-song text and the bright, funny watercolor paintings. The result is an interactive, educational, and super-silly poetry collection that will tickle and tease every little riddle lover.
A Basket Full of White Eggs Fifteen brief poems, with folk sources in a variety of countries, present riddles to solve which can be answered in the illustrations.
Last Laughs: Animal Epitaphs Each satirical poem in this darkly humorous collection is an epitaph of a different animal. Grouped by animal type, these posthumous poems are full of clever wordplay and macabre humor that will appeal to kids (and adults) of all ages.
Homer
Classic Starts: The Odyssey Homer's epic tale of the warrior Odysseus's decades-long struggle to return home after the Trojan War is simply and beautifully retold, with all the drama intact. Young readers will thrill at Odysseus's adventures with the man-eating Cyclops; the enchantress Circe, who turns his crew into pigs; and the angry sea god Poseidon. Contains Greek Mythology, so contains mature themes.
Homer, Sweet Homer: The Adventures of Wishbone When Wishbone gets kidnapped while a developer prepares to cut down trees, he imagines himself as Odysseus.