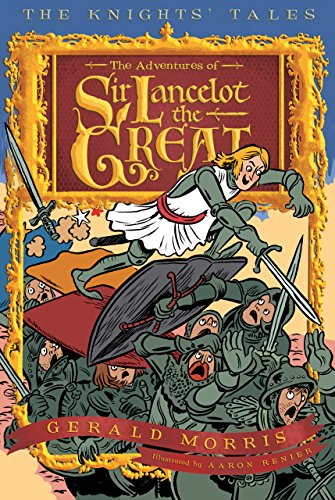 Contains Affiliate Links
Chapter 1
A bit of background about King Arthur not in this book or the others in this series (refers to magic)
The Adventures of Sir Lancelot (Black and White series, I have only screened part of the first one, so watch at your own discretion) (30 episodes)
Chapter 2
Lhude Sing Cuccu (Song Lancelot Sings)
Chapter 3
King Arthur Coloring Pages (from the Disney Movie, which I will link at the bottom of the page)
Chapter 5
The Lady of Shalott (poem reenactment (warning: the lady dies))
Chapter 6:
King Arthur-themed feast ideas
Extras:
Sequels: This series has three more books, all in a similar style and humor.  
These are:
Sir Givret the Short (Book 2)
Sir Gawain the True (Book 3), and
Sir Balin the Ill-Fated (Book 4)
***I specify these books because the same author also has a 10-book series on Camelot and its inhabitants. This series, starting with The Squire's Tale, is much longer, more mature, and while well written, features copious references to magic and sorcery.  
Movies: Disney's version of King Arthur is called A Sword in the Stone.